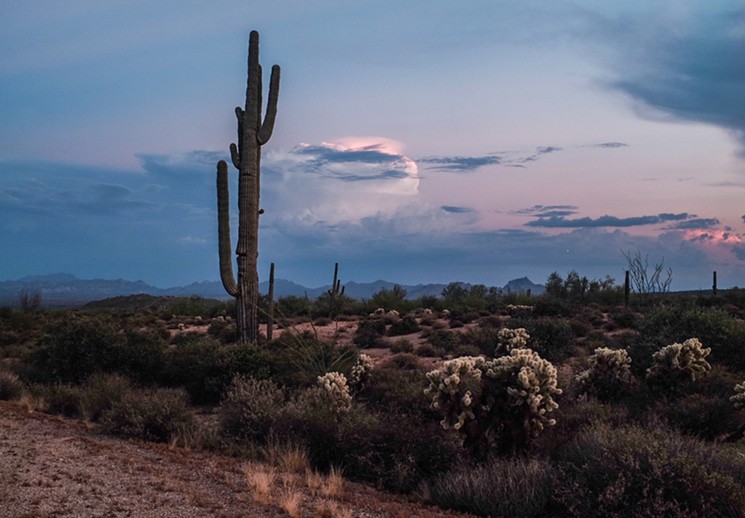 Yesterday the 12th was a day off in Sopot the seaside resort town on the Baltic in Gdansk. A mild sunny day, perfect for walking along the pier… thousands of holiday makers eating ice creme, cotton candy, drinking beer and consuming vast amounts of fish & chips, burgers and every other imaginable cuisine from Indian to Mexican and everything between. We're nearly at the end of this leg of the tour and for me and the other Yanks, we've been away from home since the end of March… a long time. A deep weariness sets in and the quiet days off put a new charge on the battery.
13 July
A long day and longer still as I woke up a 5 this morning and never got back to sleep. De-camped Gdansk for a 2-hour flight to Pisa… yes, that one with the leaning tower. Wonderful stepping off the plane into a hot, dry Mediterranean summer day. From there it was a "30 minute drive to Lucca and our longtime gig the Lucca Summer Festival. An outdoor affair in the old town square that we always look forward to playing, tonight being no exception. Using local sound and lights, our front of house sound man Dave Dixon and lighting director Tellson James worked wonders and 8,000 Italian fans shared a great summer's night with us. What a gig. We even witnessed a marriage proposal in the front row during the performance of Romeo and Juliet. A really great evening. A runner from Lucca back to Pisa and a midnight flight to Rimini, another seaside resort city where we will base for the next several days. Daniella is back with us on the jet, on hand were perfectly prepared steaks and cocktails for the flight. We arrived at our hotel in Rimini a little past 1. A long and delightful day.
14 July
Flight from Rimini to Geneva, Switzerland and a short drive to St. Julien for our third appearance at Guitare en Scene Festival. An outdoor gig, sort of, actually it's in a tent. The past two times we've played the temps have been soaring and that tent was like a sauna. Tonight's temps we're in the '70s, very mild and it was a pleasure. A friend delivered a generous amount of beer and wine that will be enjoyed over this final week of the tour. Albert Lee, legendary guitar player and a friend going back to the 1970s opened tonight and it was so good seeing him play live again having lost nothing in the 40+ years I've known him. He and Jim Cox are friends for a long time too and it was great to visit with Albert again. He played a rocking 75 minutes and is a real inspiration. Our set was it's usual relaxed fab gig and the 5,000, mostly standing fans could not have been better. A runner back to the plane and a Thai food feast to deliver us all back to Rimini. Straight to bed.
15 July
Our hotel in this seaside resort city of Rimini is right on the Adriatic Sea. A beautiful setting and the hotel itself was probably a jewel at one time but now feels just a bit tired. Air conditioning intermittent, no desk in the room to work at, uncomfortable chairs, fluctuating water temps in the shower and the morning coffee, while cheerfully delivered, is beyond strong and not in a good way… no matter how much milk you put in, it remains dark, bitter as iodine and you can stand a spoon up in it. The "gym" has only 1 treadmill and it is in-op. Still, there's little to complain about. Today's mid-afternoon flight was sushi fuelled to Nimes, France and our usual gig, Arena of Nimes, a Roman amphitheatre dating back to 100 A.D. It's the best preserved Roman amphitheatre in the world and is among the 20 largest of the 400 still existing. Always a great venue to return to. A hot and sunny day for the crew getting things ready for us and still hot when we sound-checked at 5, however when we took the stage at 9:30, the sun's fire had abated and a slight breeze made for a very pleasant gig. Lots of very happy people in this ancient and beautiful setting. We're a very lucky bunch of musicians who get to play for large and appreciative audiences, in extraordinary venues with a legendary artist and musician. Never taken for granted. A runner back to Rimini, Italy with a late night flight dinner of green pasta lasagna that was delicious. Arrived back at the hotel nearly 2 in the morning. A few of us gathered in Danny Cummings room for a few bottles of ice cold Augustiner Beer courtesy of our German drivers and some music. If it wasn't late enough by then, I still puttered around my room for another hour or so after that. I didn't dare look at the clock before going to bed for two very good reasons…. 1) the sun was already coming through the cracks in my window shutters… and…2) the room has no clock in it. Thankfully a day off tomorrow.
16 July
Up late due to yesterday's nocturnal activities but feeling great. Being relieved of gym responsibility due to it's non-existence, I got a shower and hit the streets for a walk. Gorgeous and hot day, I walked along the seaside and canals for an hour then headed the opposite direction into the old part of the city, a fair hike. Ended up in the old town square feeling hot, hungry and thirsty. There like a miracle was a cool, dark wood panelled Italian ristorante. I spent a relaxed hour in there watching the world go by, enjoying a large margharita pizza, draught beer and two Italian espressos. When I finally asked for the bill I thought there must be a mistake…. 14€, about $17. It was just the afternoon that I'd wanted. Made my way back to the hotel around 6 glad to peel the shirt off my back and put my feet up. I opened a gorgeous bottle of wine, a gift from our French promoter and friend Assad last night, let it breathe and savoured every drop as I watched a full, peach coloured moon rise over the Adriatic from my window. Another perfect day.
Four bucks.
There's not much you can purchase for four bucks these days. Four bucks is the new two bits… that's 25¢ for those too young for a shave and a haircut.
Four bucks.
What about it?
On completing the Ballads In Otherness record I threw myself straight back to writing and into the studio again to begin a new album; a very different record from the others. I quickly recorded and mixed four tunes with an eye to what may follow. Then again, these may end up on the cutting room floor when it's all said and done but the thing is, I'm really pleased with how they turned out, how they sound and how these four tunes hang together as a piece. For the sessions I gathered the usual bunch of mates and musicians as well as some new friends and a few old compadres. Altogether they make up The New Folkswingers and we're so excited about this folk flavoured project that Moderne Shellac decided to release an E.P.
These four tunes will be available exclusively through CD Baby as a download only….no hard copies, CDs or vinyl, no streaming and not accessible through other formats or services.
Here it is, Four Freshly minted Fab Folk Faves For Four bucks….Richard Bennett and The New Folkswingers….. "Four Buck Folk." Available now ….
George W. Harris
January 21, 2019
While making a successful living as the first call guitarist for the likes of Mark Knopfler and Neil Diamond, Richard Bennett has also quietly amassed an impressive catalogue of his own. Classy and understated, his albums are reminiscent of the days when instrumental bands such as The Ventures, The Shadows, Santo and Johnny or Johnny and the Hurricane's ruled the airwaves in the 50s and 60s. His latest release is a glowing gem, as he calls up his friends on his iphone for a polished and classy read of originals. Bennet plays guitar and steel, adroitly mixing and matching with a string section as well as Roger Spencer/b, Ted Tretiak/dr, Nick Bennett-Andy Reiss/g, spooner Oldham/B3, Lindsay Bennett/p-key, Charlie McCoy/vib, a handful of horns, strings and even VOX.
His guitar voice and style evokes the lyricism of Johnny Smith, as on the warm "No Matter The Odds" and relaxed "This Love Remembered" while he hiply swings on a jazzy "Intermezzo." Hints of the Everly Brothers are strummed during "Come Summer's Sun," Roy Orbison'd nostalgia with horns create a gently dramatic "Dauphine Noir," and some Duane Eddy twang rockabillies for "Eye For Hire." Piano and ethereal voice make for a pastoral "Pretty Pillow" with Bennett taking you to the local VFW on the rural "Waltz For A Wayard." Obviously, he knows how to boogie the blues, and gets juke jointy for ""Bo-Kay," but for the most part, Bennet takes you to the local lounge of second sets of the night, as on the relaxed "This Side of Truth." Charming in its gorgeous and elegant simplicity-the more you listen the more you appreciate it. Any chance for So Cal gigs with this band on a night off from Knopfler?
Read More →
October 29, 2018
A studio veteran with thousands of sessions to his credit, Richard Bennett is also an ace producer and Mark Knopfler's longtime guitar foil. But to instrumental guitar fanatics, he's the keeper of the flame for a style of guitar instrumental music that's been largely forgotten. It emerged in the late '50s as electric guitar and stereo vinyl first gained popularity, and—until it was swept away by the British Invasion—permeated movie soundtracks and TV themes. For a refresher course, check out Tony Mottola's Mr. Big (1959) and Al Caiola's Golden Hit Instrumentals (1961). These guitarists had serious jazz chops, yet embraced twang and tremolo, and made LPs using cutting-edge studio technology of the time.
Which brings us back to Bennett's Ballads in Otherness. Echoes of these greats, as well as Duane Eddy and the Shadows' Hank Marvin, resound in the album's 13 originals. The tunes evoke saguaro, chaparral, and wide-open roads—the call of the West half a century ago. But for me, the most compelling aspect of Bennett's music is his gift for writing memorable melodies and executing them with ringing, old-school tones and impeccable technique, whether on electric 6-string or sweet steel guitar.
Ballads in Otherness is also filled with superb chord-melody playing—another skill that's on the brink of extinction. "Al Casey was my good friend and mentor," Bennett says of the Wrecking Crew guitarist, "my entree into the Hollywood studio world of the swinging '60s. He opened my ears to people like Barney Kessel, Howard Roberts, and Johnny Smith. The chord-solo pieces are my nod to those guitarists."
Bennett is a time traveler, bringing vintage instrumental guitar into the 21st century. If you lived through that earlier era, Ballads in Otherness will take you back. But if you've never absorbed these sounds, it makes a fabulous introduction.
Must-hear tracks: "Come Summer's Sun," "Eye for Hire," "This Love Remembered"
Read More →
SUBSCRIBE TO THE NEWSLETTER