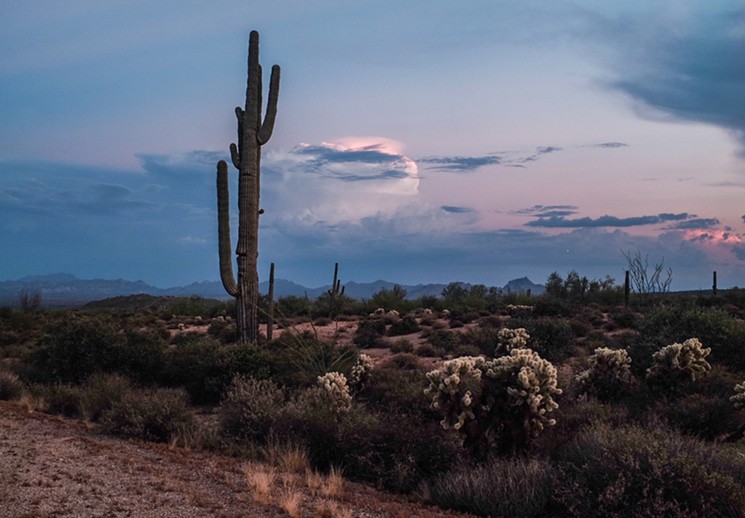 Glenn Worf and I arrived in Boston from Nashville on the night of the 15th just in time to pop around the corner from the hotel for dinner at the sublime Legal Seafood Restaurant and Bar. I'd been anticipating their delicious Cioppino and a couple of expertly prepared martinis and both exceeded my expectation. In a town famous for it's seafood restaurants, dives, bars and grills, there's not down side to Legal and it was just 'round the corner.
May 16
Early bag call and check out for a flight to Groton, Connecticut. We are back on a Gulf Stream jet again today, but only for today. It's been several tours since we flew Gulf Stream's and they are really something else altogether. Smooth, quiet, sure footed and power to spare. This one was laid out with more benches than seats, designed for less folks then we're carrying, however everyone made due. Tomorrow we'll be flying in the plane that will take us through the rest of this leg. After landing in Groton, itt was 25 minute drive through the lush green countryside and forests on the way to the Foxwoods Resort Casino and was kind of like the first day of school after summer break, everyone a little nervous about the first show after three weeks off but glad to see your mates again. We took the stage mid-afternoon and ran the set from top to bottom as a refresher. Turns out we didn't really need to, it sounded as if we'd just played it last night only better because everyone was so fresh from the break. Needless to say, the show itself was a dream. The Resort boasts a modern theatre that seat about 4,000. Casino audiences can be strange sometimes, inattentive, indifferent, maybe some are there out of curiosity because they were comped tickets by the casino. That was definitely not the case tonight. A great crowd that was there to see the show. I do go on about how good this outfit is from show to show but I have to say everybody to a man played as well as we ever have this tour. Again, maybe because we're fresh and rested, even with the jet lagged Brits, but it was a gig to remember. The usual runner back to Groton and the Gulf Stream and an unusual dinner of pot roast and salad that was really great. A couple of gin tonics later and we touched down in Philadelphia where we'll spend the next couple of days and play tomorrow. A perfect first day back at school.
May 17
Went down to the gym this morning to find it lacking in equipment but teaming with 5 or 6 people who all knew each other, talking as loudly as humanly possible, guffawing and generally taking up space on what little equipment there was but not really working too hard at exercising. What in the goddamn blue hell world is wrong with people? Either no brains, selfish or both. You wanna yuck it up????? Go to the bar. Go to a restaurant. Go to a park. Go to your goddamn rooms…. just stay the hell outta the gym or put a sock in it. On a positive note, our gig tonight was at the Metropolitan Opera House here in Philadelphia. Originally built in 1908 by Oscar Hammerstein I, it was renovated a couple of years ago. A beautiful theatre seating 3, 200+ and sounds fantastic. The audience was just tremendous and like last night, the band has hit some new level of playing. I can't remember a time when the band sounded better than these last couple of nights. What a pleasure. Instead of the usual runner tonight we hung for an hour or so at venue. Apparently the hotel was teaming with people for a wedding and the bar was a mob scene. Our road manager Pete McKay is so clever, he ordered up massive amounts of chicken wings, beer and wine and we all unwound in the dressing room telling stories about the worst bands we'd been in. We finally made it back to hotel close to midnight. Bed.
May 18
De-camped Philly for a mid-afternoon flight to Washington, D.C. followed by a short drive to Wolf Trap National Park and the well know venue there. It was a hot and humid set up for the crew and the same when we took the stage for sound check. One could slice the air. After that we went to catering. We carried our own 5-Star crew through Europe but due to each venue having contracts with their own catering, we're at the mercy of those rules at every show in the States. It is far from awful but the quality of this 'contract' catering leaves a lot to be desired by comparison. Additionally, the quality of everything in the States is lacking compared to UK and Europe… the dairy, produce, meats. Everything seems to lack any real flavour. Massive agri-corporations and meats that have been fed on antibiotics and growth producing stuff. Anyway, this is the part of the tour where we loose all the excess weight we put on in the early part. We took the stage at 8 sharp and it was no cooler or less humid than when we sound checked. By the third song my clothes were soaked through. Still another great show in this US series and the acoustics in the amphitheatre sound fantastic. 7,000+ fans seemed to agree… a wonderful evening. It was a runner to the plane and short 45 minute flight to New Jersey and a quick drive into Manhattan. We'll be here for the next several days and looking forward to taking a bite of the Big Apple again.
Four bucks.
There's not much you can purchase for four bucks these days. Four bucks is the new two bits… that's 25¢ for those too young for a shave and a haircut.
Four bucks.
What about it?
On completing the Ballads In Otherness record I threw myself straight back to writing and into the studio again to begin a new album; a very different record from the others. I quickly recorded and mixed four tunes with an eye to what may follow. Then again, these may end up on the cutting room floor when it's all said and done but the thing is, I'm really pleased with how they turned out, how they sound and how these four tunes hang together as a piece. For the sessions I gathered the usual bunch of mates and musicians as well as some new friends and a few old compadres. Altogether they make up The New Folkswingers and we're so excited about this folk flavoured project that Moderne Shellac decided to release an E.P.
These four tunes will be available exclusively through CD Baby as a download only….no hard copies, CDs or vinyl, no streaming and not accessible through other formats or services.
Here it is, Four Freshly minted Fab Folk Faves For Four bucks….Richard Bennett and The New Folkswingers….. "Four Buck Folk." Available now ….
George W. Harris
January 21, 2019
While making a successful living as the first call guitarist for the likes of Mark Knopfler and Neil Diamond, Richard Bennett has also quietly amassed an impressive catalogue of his own. Classy and understated, his albums are reminiscent of the days when instrumental bands such as The Ventures, The Shadows, Santo and Johnny or Johnny and the Hurricane's ruled the airwaves in the 50s and 60s. His latest release is a glowing gem, as he calls up his friends on his iphone for a polished and classy read of originals. Bennet plays guitar and steel, adroitly mixing and matching with a string section as well as Roger Spencer/b, Ted Tretiak/dr, Nick Bennett-Andy Reiss/g, spooner Oldham/B3, Lindsay Bennett/p-key, Charlie McCoy/vib, a handful of horns, strings and even VOX.
His guitar voice and style evokes the lyricism of Johnny Smith, as on the warm "No Matter The Odds" and relaxed "This Love Remembered" while he hiply swings on a jazzy "Intermezzo." Hints of the Everly Brothers are strummed during "Come Summer's Sun," Roy Orbison'd nostalgia with horns create a gently dramatic "Dauphine Noir," and some Duane Eddy twang rockabillies for "Eye For Hire." Piano and ethereal voice make for a pastoral "Pretty Pillow" with Bennett taking you to the local VFW on the rural "Waltz For A Wayard." Obviously, he knows how to boogie the blues, and gets juke jointy for ""Bo-Kay," but for the most part, Bennet takes you to the local lounge of second sets of the night, as on the relaxed "This Side of Truth." Charming in its gorgeous and elegant simplicity-the more you listen the more you appreciate it. Any chance for So Cal gigs with this band on a night off from Knopfler?
Read More →
October 29, 2018
A studio veteran with thousands of sessions to his credit, Richard Bennett is also an ace producer and Mark Knopfler's longtime guitar foil. But to instrumental guitar fanatics, he's the keeper of the flame for a style of guitar instrumental music that's been largely forgotten. It emerged in the late '50s as electric guitar and stereo vinyl first gained popularity, and—until it was swept away by the British Invasion—permeated movie soundtracks and TV themes. For a refresher course, check out Tony Mottola's Mr. Big (1959) and Al Caiola's Golden Hit Instrumentals (1961). These guitarists had serious jazz chops, yet embraced twang and tremolo, and made LPs using cutting-edge studio technology of the time.
Which brings us back to Bennett's Ballads in Otherness. Echoes of these greats, as well as Duane Eddy and the Shadows' Hank Marvin, resound in the album's 13 originals. The tunes evoke saguaro, chaparral, and wide-open roads—the call of the West half a century ago. But for me, the most compelling aspect of Bennett's music is his gift for writing memorable melodies and executing them with ringing, old-school tones and impeccable technique, whether on electric 6-string or sweet steel guitar.
Ballads in Otherness is also filled with superb chord-melody playing—another skill that's on the brink of extinction. "Al Casey was my good friend and mentor," Bennett says of the Wrecking Crew guitarist, "my entree into the Hollywood studio world of the swinging '60s. He opened my ears to people like Barney Kessel, Howard Roberts, and Johnny Smith. The chord-solo pieces are my nod to those guitarists."
Bennett is a time traveler, bringing vintage instrumental guitar into the 21st century. If you lived through that earlier era, Ballads in Otherness will take you back. But if you've never absorbed these sounds, it makes a fabulous introduction.
Must-hear tracks: "Come Summer's Sun," "Eye for Hire," "This Love Remembered"
Read More →
SUBSCRIBE TO THE NEWSLETTER